You can easily do all your weekly grocery shopping at Fresh From The Farm, and you don't have to order in advance. Just come in with your list or ideas and questions.
​Pop in and pick up a 100% grass-fed steak or pork sausage to grill this weekend, or maybe some pastured eggs for a fantastic breakfast, or a delicious meal-to-go from our kitchen, along with a crusty loaf of artisanal bread and an Amish pie for dessert.
If you've never been to our store, take an interactive tour here.
You can also browse our extensive product lines here.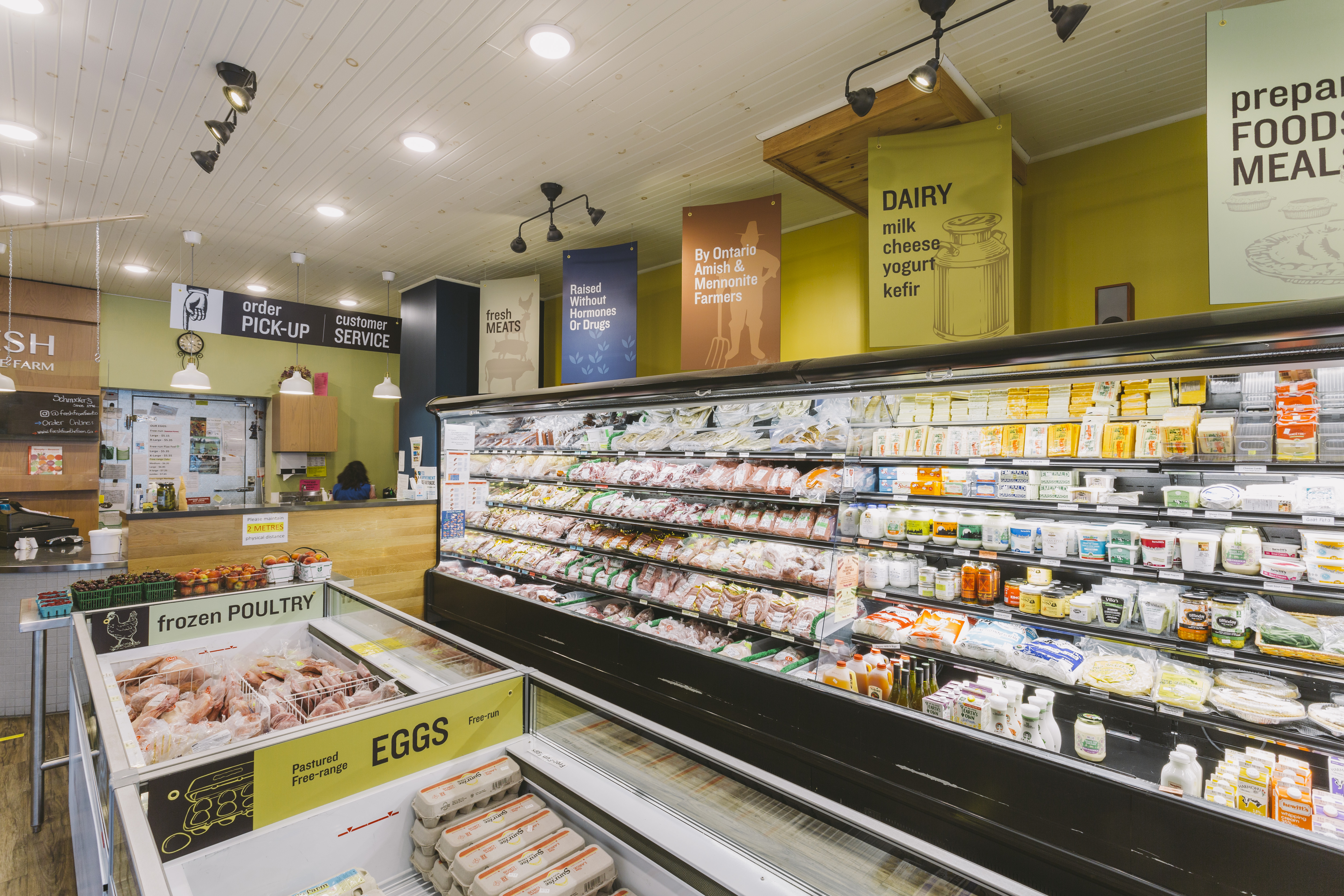 ​