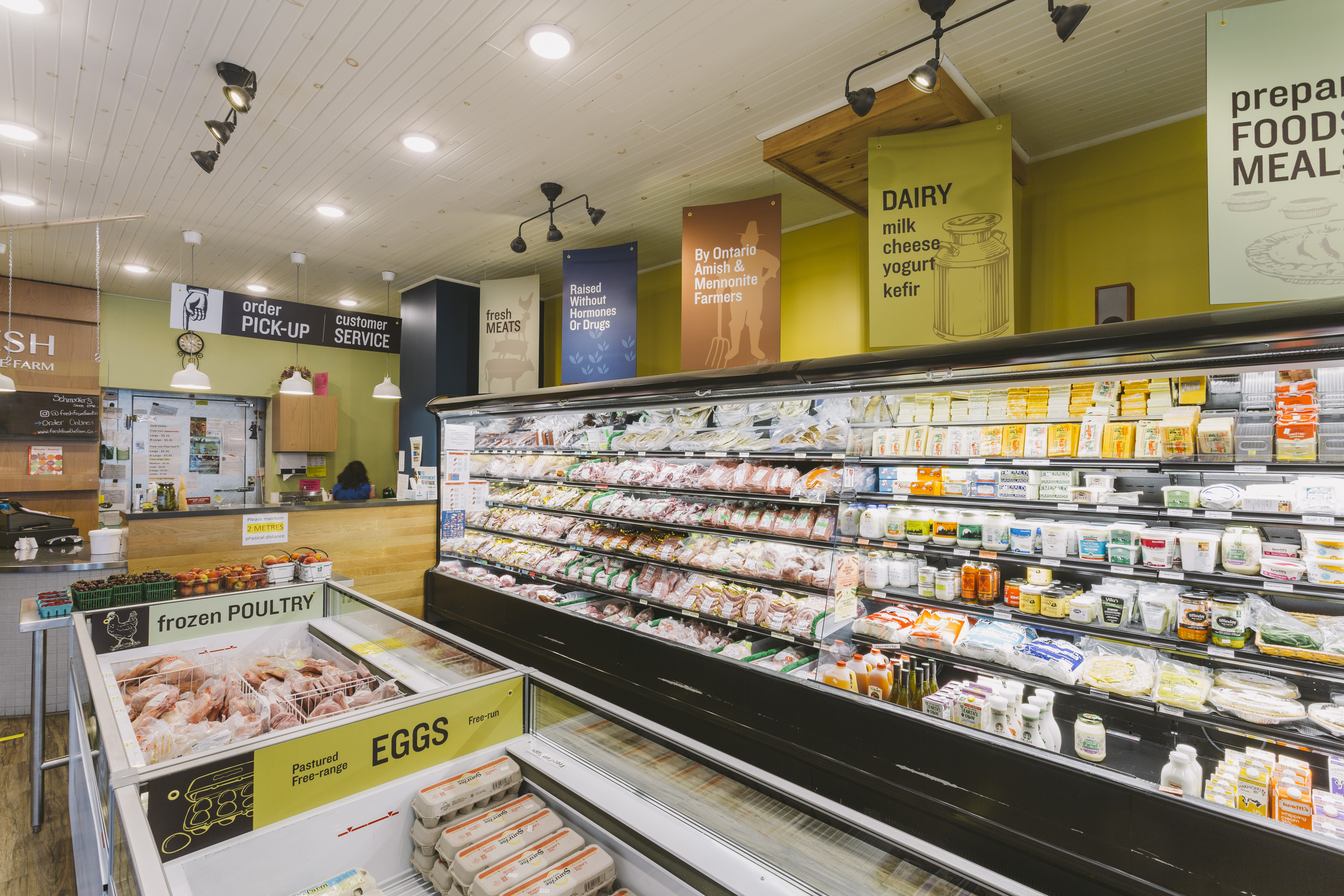 Weekly schedule for FRESH meat, eggs, milk and other perishables.
We partner directly with Amish and Mennonite family farmers who process meat once a week. This means we don't have a daily influx of products. Every Wednesday our son David drives our refrigerated truck to our partner farms north and west of Kitchener to pick up meat, eggs, and more. So starting on Thursday every week, our fridges are full.
The following schedule for FRESH product availability is subject to change.
Tuesday
Meat, vacuum-packed for longer shelf life: an assortment of beef steaks, beef and pork roasts, sausages, chickens and ducks, chicken and turkey parts, ground turkey, and more

Eggs: as our eggs are super fresh, directly from the farms, we usually have plenty available

Bread: Cliffside Hearth and Gemaro gluten-free bread

Produce: varies weekly and seasonally

Scones and muffins: Cyrus

Meals and sides to go. From our Kitchen. See weekly menu in newsletter
Wednesday
Lots of produce, around noon: varies weekly and seasonally

Dairy: Harmony organic milk, Hewitts

Bread: St John's

Scones and muffins: Cyrus

M–C Dairy, every other week
Thursday:
Meat: Beef (grass & grain-fed) ~ Pork ~ Poultry

Lamb and 100% Grass-fed beef (bi-weekly on alternating weeks, see newsletter)

Eggs: Zehrs, Bright Horizon, Sunrise, OK

Bread: Cliffside Hearth

Scones and muffins: Cyrus
Friday:
Bread: St John's

Scones and muffins: Cyrus
Saturday:
Bread: Cliffside Hearth

Scones and muffins: Cyrus
Sunday – Monday: CLOSED