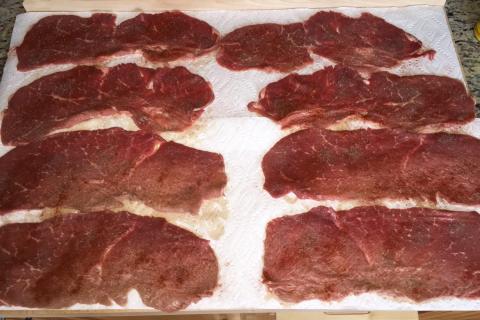 $11.79/lb
This is an estimated price. Your actual price will be based on the exact weight of your cut.
Category
Meat & Fish » Beef, Angus: Grass+Grain-fed Ground, stew, ribs
Thin slices of round roast, approx. 3" x 7", Order by # of pieces (minimum 14).
Order by Tuesday for same week pick up / delivery.